Facebook Birthday Party
I joined the social network in May 2010 after moving to Munich. Soon thereafter I became obsessed with the idea of a digital party, with DJs, gifts, conversations and everything else. People would participate from all over the world, in front of their computers or phones and contribute.

In February 2011 it finally happened and here is an excerpt for you to get a taste of what it felt like.



Since finding guineapigs who would risk their online reputation in this digital experiment proved to be difficult, the first facebook birthday party was destined to become a facebook surprise party. I sent out about 90 invites (65 to people I haven't met before). After about 60 facebook sent me this message:



During the party there were some other complications such as images not loading or the wall of the host defaulting to February 2nd (with the actual date two weeks later) Other attendees were experiencing the same issues, I wonder about the difference between a private page and, say, Lady Gaga's page when it comes to the ability of handling traffic.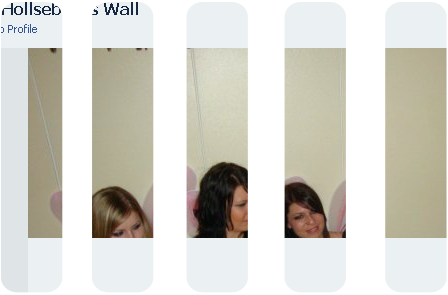 All in all I consider it to be a great experience (mostly for reasons of novelty, though)
The probably most important learning was how groups shape up. Of 90 people that i invited about 20 took part. 65 of these people I did not know. About five of those attended.
Of the first five people that joined the party, four are really close friends of mine. Only after a few minutes other people joined in, seeing that it's safe and fun to participate.
With every attempt to create a following you need a core set of loyal people. (In this case my closest friends.)People need assurance that they are not joining a "losing" group. That's why people are more likely to like a page that already has 100 "likes" as opposed to a page with none. It also helped me understand why political organizations are paying protesters to form initial groups that then make it "safer" for other protesters to follow.